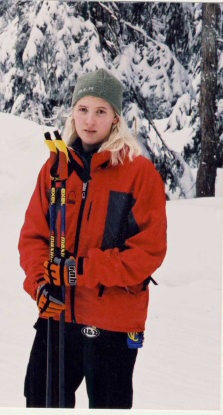 Jannah Brown - world traveler, artist, photographer, and outdoorsperson, is the youngest artist on the Rainforest Publications team.
When travelling, Jannah always carries a camera and sketch book and studies the insects, animals and fish of every region she explores.
Born and raised in Canada, Jannah always recognized the importance of wildlife and has made it a life goal to study and illustrate its beauty.
Some of the guides Jannah has illustrated for Rainforest Publications are:
Mexico butterfly field guide



An enlargement approx. 4x the size of the normal field guide excerpts is available for the Mexico butterfly guide. This image is not really recommended for dial up users unless you want to take a long coffee or water break: