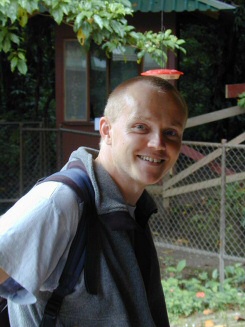 British naturalist Mark Wainwright has lived and worked in Monteverde, Costa Rica, since 1991.
In addition to illustrating, he works as a writer, as a guide, and as an instructor for tropical ecology courses. He has also participated in a number of research projects.
Apart from his work on many of our field guides, Mark has written and illustrated two books - the widely acclaimed Natural History of Costa Rican Mammals, and the children's book Jungle Jumble - and is co-author of the compact disc The Calls of Costa Rican Frogs.
A couple of the field guides Mark has illustrated for Rainforest Publications are: