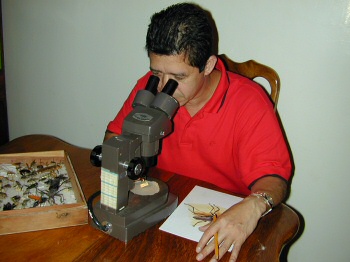 Enrique began his art studies at La Casa del Artista, a prestigious art school in Costa Rica.
Enrique has worked as an illustrator in the design of informative and educational material for the National Board of Health, and as a scientific illustrator for INBIO (Institute for Biological Diversity).
Enrique's work is displayed in several art galleries throughout the country.
Some of the field guides that Enrique has illustrated for Rainforest Publications are:
E-mail: enriquelealc@yahoo.com